Imagine this: you wake up tomorrow morning, your head full of your list of things to do that day. But before you can even pour your first cup of coffee, your inbox starts to fill up with notifications that your actions items are done-done-DONE! Then someone who looks...
NOW AVAILABLE
THE MODERN CEO PODCAST
There's a new CEO on the block––the Modern CEO–who is changing the was businesses are run. She's setting her own hours and her own salary. She's creating a business around what matters most to her…freedom, family, and impact. And her corner office looks nothing like what you'd see on Wall Street. It's a kitchen table, your grandma's lake house, a spacious home office, the living room floor (surrounded by kids and crayons), or the local coffee shop. When you embrace your role as modern CEO, you will have more freedom, more profit, and more fun. This isn't a pipe dream only reserved for a select few. You are the Modern CEO.
LISTEN ON: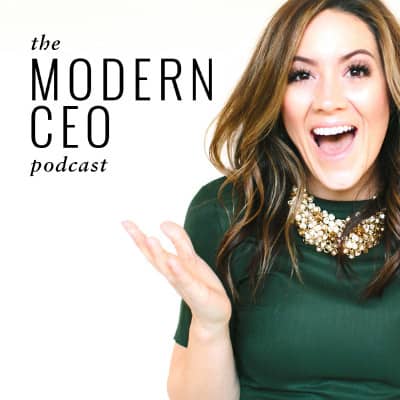 "amber is on my metaphorical speed dial, ya'll."