Ever get to the end of a project and think wow, that was awesome!  Or man, that really sucked?Beyond wondering, what process do you have in place to capture that information so you are sure to do it again next time?  Or if it was something that totally sucked, how are...
NOW AVAILABLE
THE MODERN CEO PODCAST
There's a new CEO on the block––the Modern CEO–who is changing the was businesses are run. She's setting her own hours and her own salary. She's creating a business around what matters most to her…freedom, family, and impact. And her corner office looks nothing like what you'd see on Wall Street. It's a kitchen table, your grandma's lake house, a spacious home office, the living room floor (surrounded by kids and crayons), or the local coffee shop. When you embrace your role as modern CEO, you will have more freedom, more profit, and more fun. This isn't a pipe dream only reserved for a select few. You are the Modern CEO.
LISTEN ON: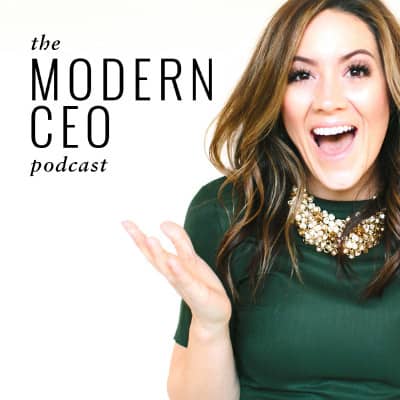 "amber is on my metaphorical speed dial, ya'll."