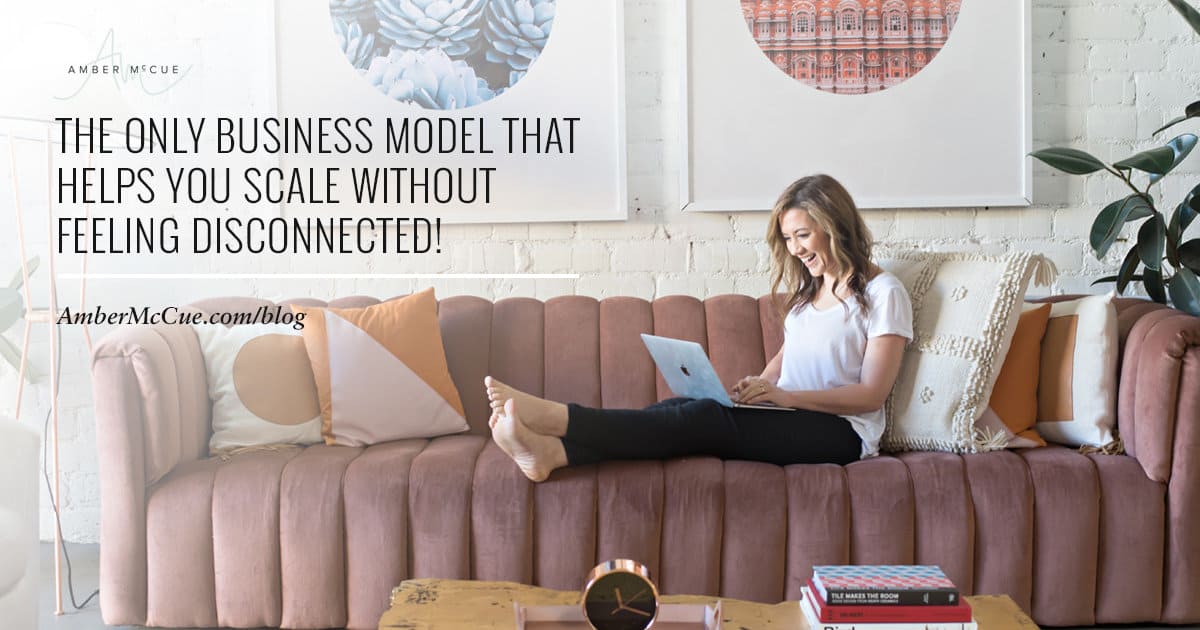 The nice thing about small start-ups is the sense of connection you can have with your customers, your team … sometimes even your vendors!
But you don't want to stay small forever (you certainly won't multiply your revenue that way!)
Are you afraid that if you scale your business, you'll lose the intimacy and connection in your business model? Then the latest episode of the Modern CEO podcast is just what you need!
Have you ever heard of a concept called "Scalable Intimacy"?
I know, I know – it sounds like a total oxymoron, right?
But hear me out!
You don't have to lose out on that level of intimacy as you scale your business. It is TOTALLY POSSIBLE to hold onto that feeling of intimacy and collaboration with your customers and the people you're working with, even as you grow your business to amazing new heights! Scalable intimacy is a way of growing your business in a more fulfilling and connected way that can actually get you more sustainable results – not to mention more referrals!
In this episode, I'm going to:
Explain why I developed the Scalable Intimacy model
Illustrate the benefits of building intimacy into your business model
Differentiate between scaling and growth – you need to know what you're trying to do!
Get you brainstorming about what you can do to bake intimacy into the way you do business!
Sounds good? Let's talk intimacy – click below to listen:
Remember to subscribe on iTunes or Google Play!
Highlights:
2:03 The history of the Scalable Intimacy concept
7:00 Build intimacy and connection into your business model
8:25 The difference between scale and growth
12:16 What is intimacy? What does it mean for your business?
18:43 Human interaction leads to innovation … and referrals!
23:23 How do you achieve intimacy with clients?
Mentioned in this episode: