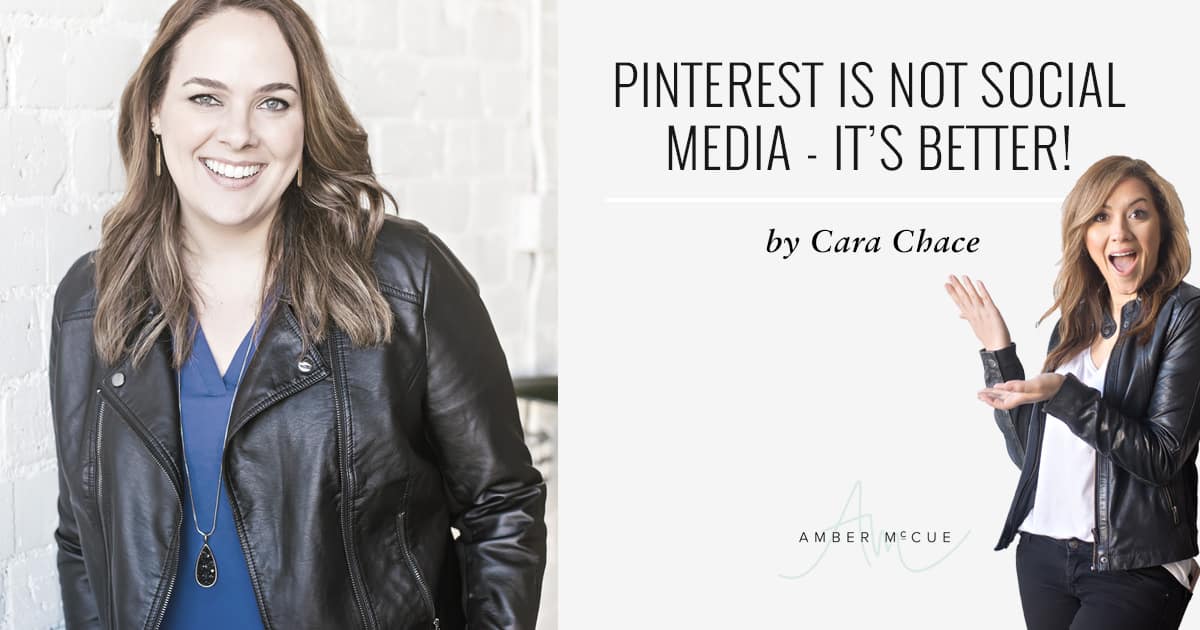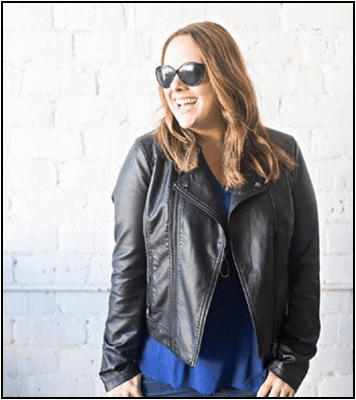 Cara Chace
GUEST WRITER
Founder + Head Rockstar of CaraChace.com
Hey hey, I'm Cara – Pinterest marketing evangelist and lover of all things Squarespace website design. I team up with online entrepreneurs to get tons of website traffic into sales funnels (marketing speak for getting eyeballs on your website and turning them into customers).
Small business owners all start with high hopes and good intentions with social media and digital marketing. We are Rockstars; we wear all the hats; we can do this!
We are going to tell engaging stories and take gorgeous, perfectly-lit pictures! We are going to post to Facebook twice a day and it will be content everyone wants to share, not just our families!
Slowly (or sometimes quickly) we realize that we can't spend all our time creating content, taking pictures, and filling up that never-ending social media queue.
We need to RUN and MANAGE our business – which means client experience, product, and nurturing potential clients. We need to be the CEO as much as possible (even if we still have to do intern duties at times).
Social media will always have its place in your overall digital marketing - it's a calling card and an opportunity to engage in fun creative ways.
Click To Tweet
But the line from social to customer is a meandering one. The return on investment is difficult to track and mostly vague.
There is one platform that's different, however, that kind of got lumped in with all the other social media networks when it first launched – Pinterest.
Pinterest launched by invite-only beta in 2010. I was able to score an invite in 2011 and it was love at first site. No more stacks of magazines for my dream home or color palette ideas, or recipes that sounded tasty but collected dust instead.
The first couple of years were an ebb and flow of my Pinterest use (tell me if that sounds familiar). When I had some project or idea I was on it constantly – creating boards and re-pinning like a woman obsessed. Then there were months where I wouldn't look at it at all. Then one night I'd be working late on my computer (pre-Android-app and couch-scrolling), and suddenly I'd decide I had to find everything I could about how to deep clean a sofa, or what to do with the butternut squash.
On to Pinterest, I would go "- not" (*keypoint here) Google.
Wanted: I'm looking for smart, creative business owners who want to think big and show up more in this world to apply to Freshly Implemented! Could this be you? Click here to find out.
At some point, Pinterest became my preferred search engine. Why? It was visual, easy, pretty – and I got to dream and aspire at the same time.
There are a couple of technically "social" aspects to Pinterest, namely that you can message people, share their content, and post comments, but that's where the similarity ends.
I'm going to say it again so you can hear me in the back…
Pinterest is a visual search engine - not social media!
Click To Tweet
This means that Pinterest users are there when they want to know how to do something, when they need information, when they are learning, dreaming, and aspiring to better themselves and their life. When they are gathering research and know-how.
What does this mean for businesses? This means if you provide a service that helps people learn and do better (think any type of coaching or expertise at the least), there are Pinterest users that are looking for the information you provide.
Pinterest return on investment is a much more direct line.
You have a well-designed Pin that links directly to your latest blog about (fill in your expertise). On that blog post, you establish your awesome knowledge of the subject matter and invite the reader to take action. That call-to-action can be signing up for your email list, or giving you their email address in exchange for a free download or another valuable freebie.
Boom. Pin > Website > Email List
Is your business selling physical products instead of services? Pinterest has you covered too. They have several tools that integrate with e-commerce so not only can scrollers see your pretty pin and the price, but they provide an online shopping cart right within Pinterest, so shoppers never have to leave the site. It's dangerously easy.
To make things even better for businesses (because we all knew they'd have to monetize at some point) – Pinterest has had their own version of paid advertising, Promoted Pins, for a few years now.
Here's the key thing you need to know about Promoted Pins, they can drive just as much, if not more, traffic to your website than Facebook and cost much less – but who knows for how long.
The bottom line is chances are your business can benefit from having a clear, easy strategy with Pinterest and you should get in on this while the gettin' is good.
Click To Tweet
I'm going to assume if you're a business then you have a business profile on Pinterest, not a personal one (if you need to go ahead and make that change real quick I'll turn around).
That being said, if you do nothing else with your Pinterest profile – spend 30 minutes grabbing your Pinterest keywords – I promise by using those in your profile and pins you're going to see a jump in profile views and website traffic.
Step 1: Go to Pinterest and find the search bar at the top of the page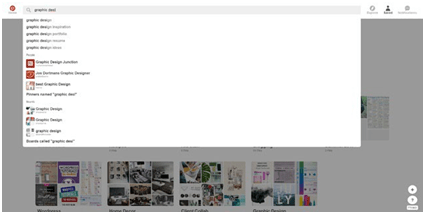 Step 2: Start typing in keywords that relate to your business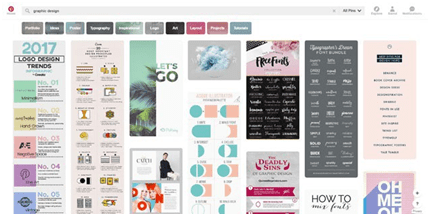 Step 3: Save the search results in your spreadsheet to grab when you're filling out your pins and board descriptions.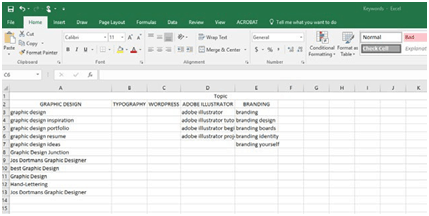 *the example above is if your industry is graphic design