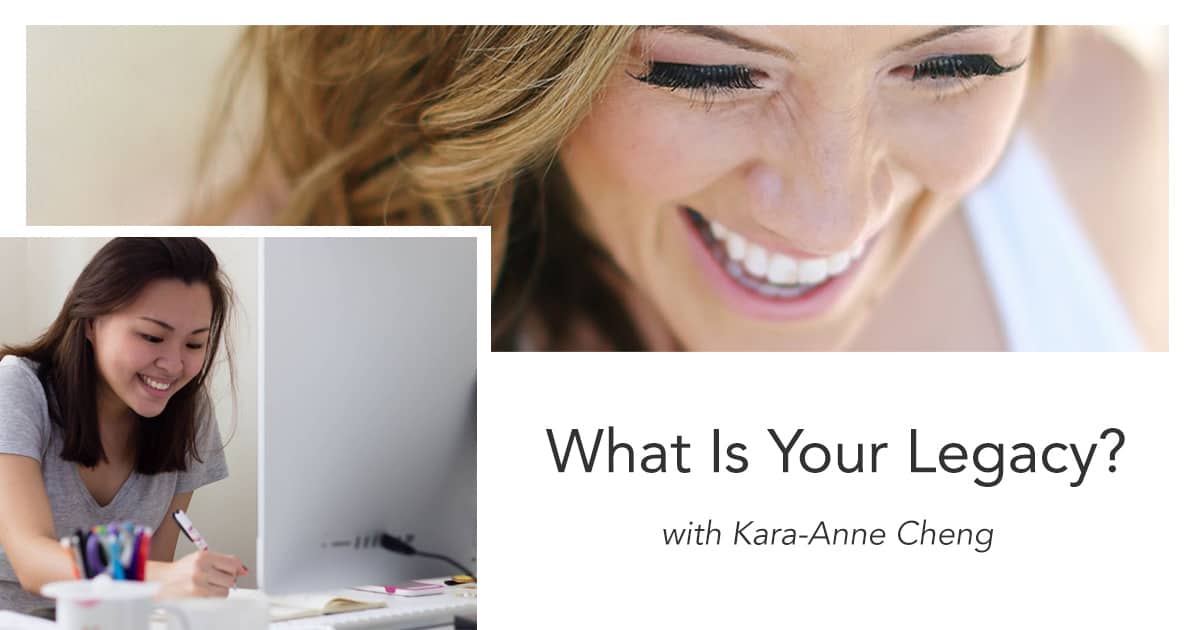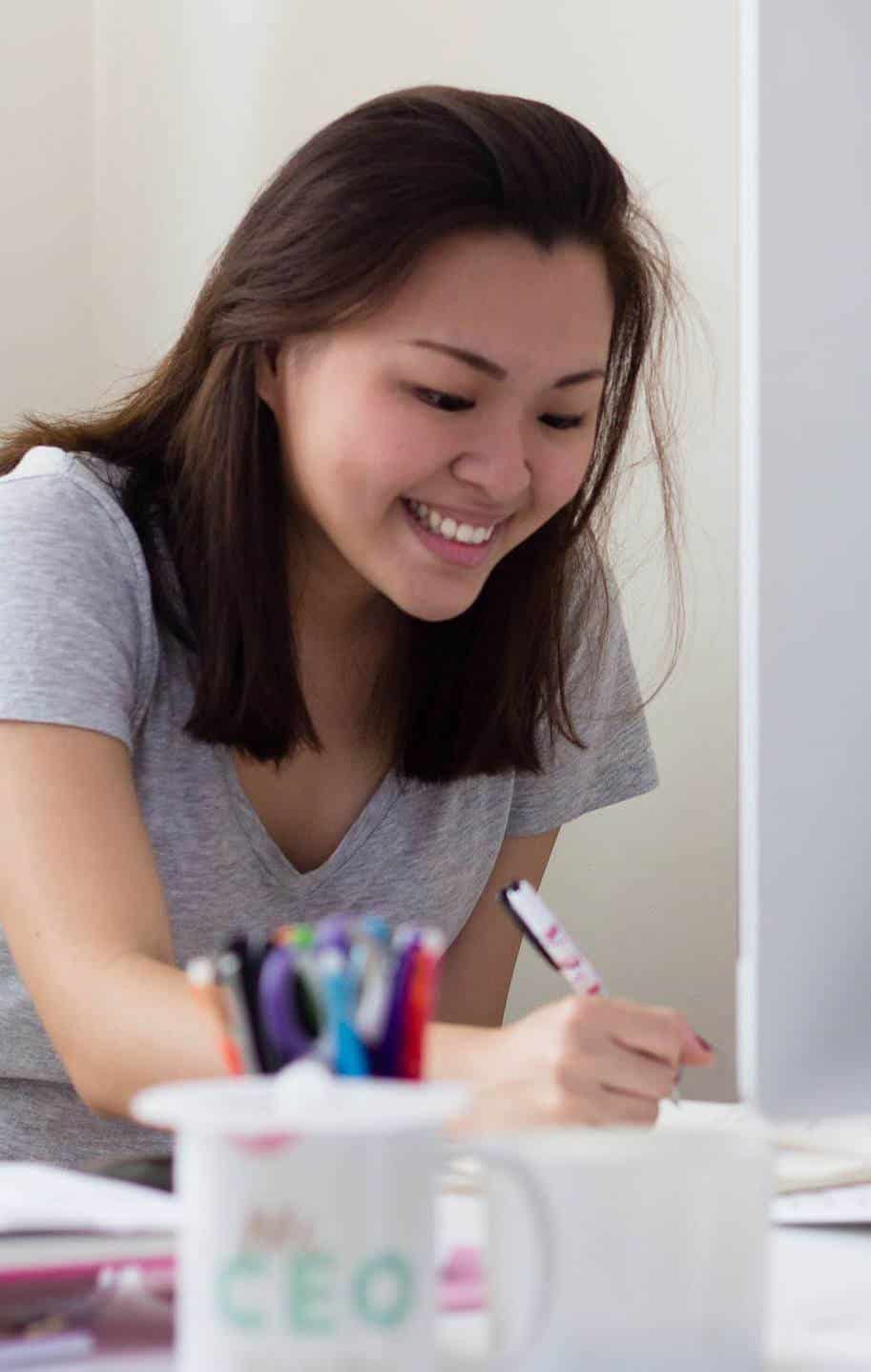 KARA-ANNE CHENG
GUEST WRITER
CEO, The Petite Co
Kara-Anne Cheng is a legacy branding coach and website designer for people who want to make their big messages heard and impact others online.
Through her blog posts, designs, workshops and products, she's here to help you shake up your approach to cultivating your legacy, business-building and living a life of joy that MATTERS — while making it all feel authentic and beautiful and natural.
Your business is going well…
Until you see the new up-and-coming business that seems to have everything on fleek (do people still say that anymore?). The signature gorgeous logo, all the way down to their social media posts…
Everything looks fantastic.
Well, that's just great.
You've studied, implemented and grown. You have a purpose, and you have plans to keep going. Heck, you've even changed lives and have your own beautiful online presence (ok, it looks good, but nowhere like that new brand). So why does it still feel like you could be replaced just like that?
It's not a lack of self-confidence. You know you do good work. But so do so many other businesses…
So what's missing, really? What's the secret sauce to knowing you've got this, even when you don't always feel like you do?
You already know where I'm going with this: legacy.
What is legacy, exactly, especially when it comes to your business and brand?
Well, legacy is actually what you leave behind, way after you've left the room. So this could mean after someone visits your website for the first time. Or if someone met you for the first time at a business event. Or even after working with you.
Figuring out what your legacy in business gives you a bird's eye view, or big picture view to how you actually want to run your business, and what would most fulfill you and allow you to do your best work.
Click To Tweet
You do good work. You create beautiful, awesome websites that make people go, daaaaaaang. You photograph totally mesmerizing wedding pictures that become heirlooms. You create bomb-diggity strategies that make your clients' businesses explode. Pretty great. But beyond all of that, beyond the "tech specs" of what you do… What do you actually want to leave behind to people who've been in contact with your business?
Your daily actions, words, decisions all contribute to this lasting legacy that you will have for years and years to come. Our businesses today are more than just money-making tools. They have embedded in them, a greater purpose. But even bigger than that, is the way you want to be remembered for how you pursued that purpose.
Do you leave them inspired and ready for action? Do people who come across you make small changes in their lives, almost immediately? Do they become more confident, more determined? Do they feel more understood?
It's the small things, really, that you accomplish or make an impact on, that will make you feel the most fulfilled at the end of the day. It wouldn't be that you gained 207 followers today on Instagram but would be more about that comment someone left you about how you changed their perspective.
Legacy is that special something that no one can take away from you, especially not comparison.
Click To Tweet
It's what you can look back on and say, today was a good day because I left this imprint. It's what makes you successful, on your own terms.
Metrics, money… All these things are important when it comes to building a business, but it can also encourage us to focus on all the wrong things — things that can fall away in an instant and have no actual bearing on our joy.
But when you focus on legacy, that one irreversible positive effect you can and want to make with your business, day in and day out, you can experience the true joy of running a business that fills you up.
So what is it? What is the legacy you want to leave with your business?
Here are two quick questions to help you identify and implement it right away:
1. How do you want people to feel or do after they've been in contact with your brand or business?
2. What do you want people to say about why you built your business in the first place?
Once you've figured this out, you can take one conscious action to make it happen today, or get one step closer to making your legacy a reality.
And one last thing:
Legacy is a giver.
Legacy always tells you to give, but that giving doesn't leave you ragged or feeling not-good-enough, the beauty of legacy is that your giving will leave you more fulfilled and joyful than ever.
So if you ever feel a little run-down from the competition, come back to your legacy and breathe in the fresh air that it gives you.
Legacy always gives back.